Ads by ChinaHighlights

Great Wall of China

News of the Great Wall
Repaired Great Wall section reopens to tourists
2012-11-05 07:58:00 / China Daily



SHIJIAZHUANG -- A section of the Great Wall in north China's Hebei Province, which was flattened by torrential rain in summer, has reopened to tourists after repair.

The Qiaoxi District Government in Zhangjiakou City said on Thursday that repair work on the Dajingmen section of the Great Wall has led to rebuilding a 36-meter collapsed part and reinforcing a 73-meter stretch that had become dangerous.

The collapse occurred in August, when strong currents of water from the mountains crushed the ancient fortress following days of continuous rain.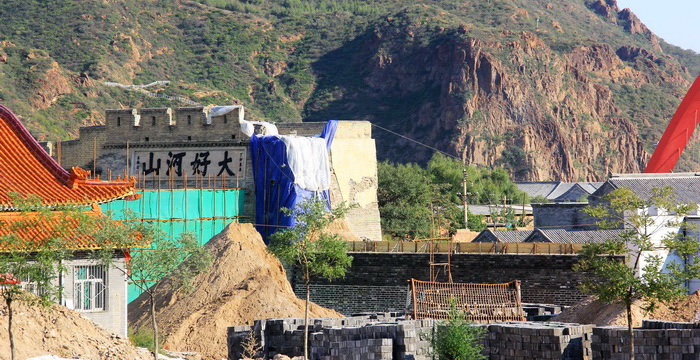 ( Dajing Gate in repairing at Sept. 2012, Photo by Zhengyan From www.thegreatwall.com.cn )


In addition to the collapse, cracks were also spotted on other parts of the wall near the collapsed section.

Government officials said workers have reinforced foundations and added tunnels to help divert rainwater to drains.

The Dajingmen section of the Great Wall was built during the Ming Dynasty (1368-1644) and has endured years of erosion.

Severe summer rainstorms threatened a number of cultural relics in north China, according to a statement issued by the State Administration of Cultural Heritage in August.

Damage was reported to a storage site of the National Museum in Beijing and an exhibition hall of a provincial museum in western China's Gansu.

The administration urged local authorities to carry out thorough inspections on cultural heritage units, museums and affiliated storage sites to guarantee the safety of personnel and relics.

(Written by Tan Zongyang and Jin Haixing)