Ads by ChinaHighlights

Great Wall of China

News of the Great Wall
The Great Wall in their eyes
2013-03-29 00:00:00 / China Daily



A group of cameramen from Germany's Salne TV are filming a documentary,The Great Wall in My Eyes. They began filming at Shanhaiguan's Laolongtou (Old Dragon's Head) Great Wall in Qinhuangdao, Hebei province, on March 25.

The documentary will record the experiences of Guido Kunze and his family as they travel along the Great Wall. Kunze is a well-known extreme cyclist in Germany.

The group will arrive at Beijing's Badaling Great Wall on April 3.

Gouquzhai village, the location of Laolongtou Great Wall, welcomed the family's arrival.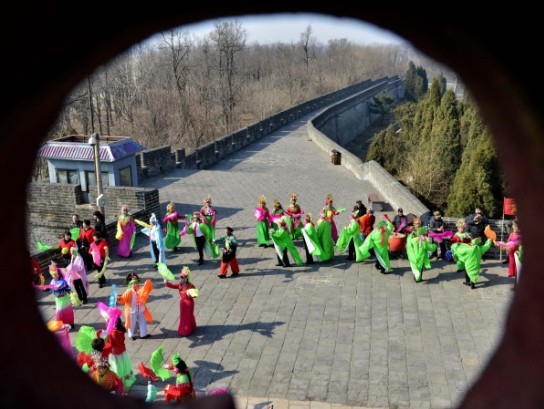 Yangko dancers from Gouquzhai village perform a folk dance to welcome
cameramen from Germany on March 25. Photo by Yang Shiyao / Xinhua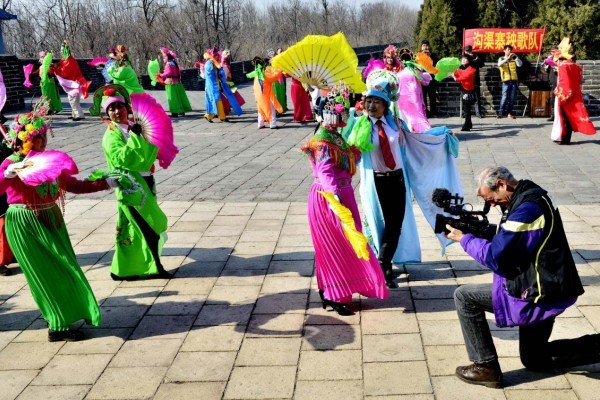 Yangko dancers from Gouquzhai village perform a folk dance to welcome
cameramen from Germany on March 25. Photo by Yang Shiyao / Xinhua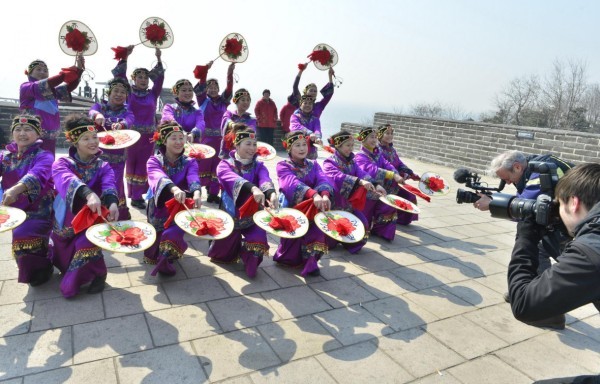 Yangko dancers from Gouquzhai village perform a folk dance to welcome
cameramen from Germany on March 25. Photo by Yang Shiyao / Xinhua
(Written by Liao Wei)