Beijing launches Great Wall renovation project
2011-08-27 15:58:32 / English.news.cn



BEIJING, Aug. 27 (Xinhuanet) -- Beijing has just launched its largest Great Wall renovation project to date. The project will have a budget of more than 40 million yuan.

The Great Wall, zigzagging its way to a different world in time, with many stories yet untold. Yet some of its glory has faded over the decades, and centuries.

This is the Hefangkou section of the Great Wall in Huairou district, north of Beijing. It's far less well known, compared to the more popular Great Wall tourist spots of Mutianyu and Badaling. In fact, it's never been open to the public.There are no stairs.

There are no roads.But this will all change, once the renovation is completed by the end of 2012. The project will cover a more than three and a half thousand meter stretch of the wall.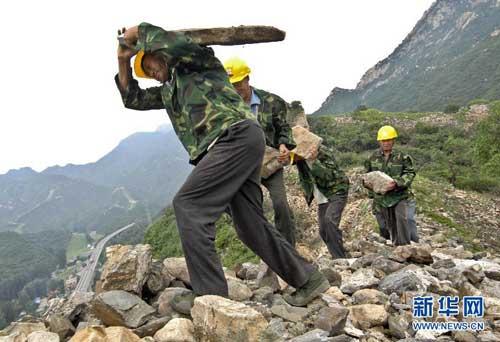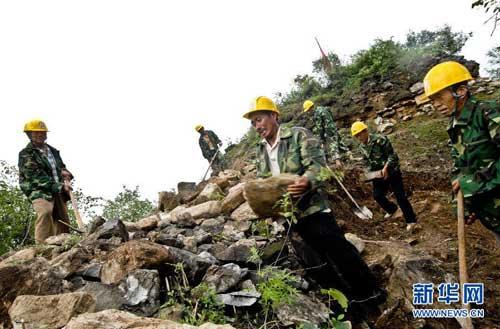 Beijing has just launched its largest Great Wall renovation project to date. The project will have a budget of more than 40 million yuan.(Source: CNTV.cn)



Ai Yang, Herfangkou, said, The workers here are clearing away scattered rocks, wild trees and grassroots that have grown here over the years. With the clearing work going on, we can now see the huge rocks behind me, they are the base of the Great Wall, that was built more than 500 years ago.

The renovation is still only in its initial stages. They are trying to restore as much of the wall's original appearance as possible. But it's much more difficult than it looks, especially when it rains.

Gao Huicai, Engineer, said, "Apart from the redesign, transport is also a challenge, especially after it rains. The rocks are very slippery. Workers have to come up and down here quite a few times a day."

Here at Hefangkou, only the watchtowers were originally made of bricks. Rocks were used in the construction of the main stretch of the wall, due to, among other reasons, the economic constraints of the time. But the Great Wall was still a structure, of great significance.

Ai Yang, Herfangkou, said, After a 20 minutes walk we are not even half way to the top, and it's really not an easy climb. Judging from the looks now, it may be difficult to imagine, that more than five centuries ago, this was a place of great military importance.

The engineer says the valley was used as a border line, to prevent invasion by foreign armies during the Ming Dynasty. Although the highways and other modern facilities of today intruded on the scenery, hopefully, with time and care, this section of the Wall can recover at least some of its original glory.

(Written by CNTV)